SPECIAL ANNOUNCEMENTS
Hello People of Grace,
As announced last Sunday, this Sunday, May 31st will be the first Sunday that we will gather in person at our building since the societal shutdown began over two months ago. Over the last two weeks I have been considering how to apply the government regulations and guidelines in our context in a way that honors the authority of government and is mindful to the protection of our congregation members. I would ask that each of you read through this email prior to attending on Sunday as I detail the ways we intend to follow the guidelines given to us. The guidelines we are seeking to follow can be found at alberta.ca/bizconnect
First off, if you are part of a high-risk group with underlying health conditions, or with a compromised immune system, please consider staying home. We will record the first service and upload it to YouTube (we will try to have it uploaded by noon, but cannot make guarantees). I am also available for private communion on Tuesdays and Thursdays by appointment. If you feel in any way unsafe we want to accommodate your spiritual care as best as we can while allowing for continued distance.
We also have to remind you that if you have any of the common symptoms of COVID-19 (cough, fever, shortness of breath, runny nose, or sore throat), you must not attend. If you have travelled out of the country in the last 14 days you must not attend. If you have been in close contact with a confirmed COVID-19 case in the last 14 days you must not attend.
For those who choose to come in person, to minimize crowds we will have two worship services. The first at 9:30AM, and the second at 11:00AM. Each worship service will have a maximum of ten family groups permitted (plus a limited number of volunteers that are not included in that limit). If you plan to attend either service please phone or text Rachel Sonnenberg at 587-990-9457 letting us know which service you will attend.
If you don't RSVP you can still come, but may be turned away. There will be ten pieces of surveyor's lath (wooden stakes) in the parking lot with yellow paint on them, if there is lath that is unmarked you can park in front of the lath and claim one of the remaining spots. If you come and all of the lath are marked "reserved" or have cars parked in front of them it means that we are already at our reduced capacity, please try coming to the next service.
If you do RSVP, please park in front of a reserved piece of lath, not in front of the uncovered lath which denotes an available family group spot for those who do not RSVP.
As you enter the building please use hand sanitizer at the entrance. As you enter there will be an usher who will distribute communion elements as well as record names of those who are not RSVP'd. The names list will be used for tracing purposes if there is a confirmed case of COVID-19 with someone who attended our worship services. The list is optional, but encouraged. It will be destroyed after two weeks to honor people's privacy. The list is only for use in the case of a confirmed exposure and will not be shared for any reason other than Public Health. If you have questions about the list please speak with Pastor Matt.
The usher will also have disposable masks available upon request. We are required to encourage all people to wear a mask and if you choose to wear a mask we encourage you to bring your own, but if you forget and would like a mask please ask for one, due to limited availability and costs for the masks the provision of masks will only be offered the first couple of weeks, depending on how many get used, as we get accommodated to what pandemic church looks like.
After you receive your communion elements from the usher you will proceed towards the front of the church, using hand sanitizer at the sanitizing table at the back. Please proceed to a row of seats for your family group.
Once you are seated you are encouraged to remain seated until the end of service. You may use the washroom but be mindful to try and keep 2m physical distancing. If you need to run out to your car for something before service, please use the fire escape to avoid two-way traffic at the main entrance. When you re-enter the building please use hand sanitizer.
For now, there will be no congregational singing, we may have some music streamed for the service, or may have live music, feel free to hum but please refrain from singing as it is a high-risk activity. We are waiting for guidance on what risk-mitigation we can take to allow for congregational singing and will update the congregation as soon as possible.
Communion will be done with everyone remaining in their seats using the elements distributed before the service. To minimize the risk of spills or waste of communion elements we will begin our service with communion.
We are not permitted to pass the offering plates, therefore we would like to encourage giving to continue via e-transfer (the security question feature has now been disabled, please double check the email address is accurate before sending), or by placing your cash/cheque offerings into the offering plates that will be available at the back. You can place the offering before or after service, at your preference.
At the end of the service please use one of the spray bottles with disinfectant that are available throughout the church to disinfect the chairs of your family-group area to help prepare for the next service. If you are unable to disinfect your own chair for any reason please let myself (Pastor Matt), or the usher know so we can sanitize it before the next service. After sanitizing your chairs you should leave. Please be patient and keep 2 meter distancing while leaving.
Fellowship time and food/drink service, including coffee time after the service, is currently prohibited, as is fellowship time. When we have guidance on risk-mitigation to allow for fellowship time we will provide updates accordingly.
Once you leave the building you are encouraged to leave the premises. If you do stay to visit with someone please keep strict 2 meter minimum distancing. And please be mindful that in the community we are representatives of Christ and therefore we need to be mindful not to invite controversy by breaking those distancing rules especially in public where it can be seen by neighbors and other's passing by.
We do need all attendees of the first service off the premises by 10:45AM to allow for the arrival of the second service attendees and to keep our separation. If you wish to socialize with someone please find an alternative location to do so.
I look forward to seeing you on Sunday, and for those who choose to continue to worship from home I look forward to continuing to support you in prayer, through our online services, and in private or small group communion services. May God bless you and keep you during these times.
God bless!
Pastor Matt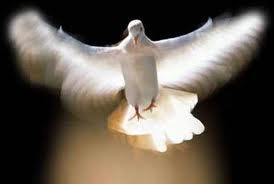 COMING UP @ GRACE
REGULARLY SCHEDULED EVENTS - POSTPONED
Ladies Potluck Brunch and Bible Study - Cling Like A Burr: Katie Luther's Hope and Certainty in Life
1st Saturday of each month (Sept - June) at 9:30 am - Meet at the church
Confirmation
Tuesdays at 4:30 at Grace
Early Morning Prayer Time
Wednesday mornings at 7:00 am at Grace
Midweek Bible Study - A Prodigal God by Timothy Keller
Wednesdays at Pastor Matt & Rachel's House
Dinner served at 5:30
Study begins at 6:25
Facility Rental Inquiries - Please contact Camille Morgan at: morgan5@telus.net