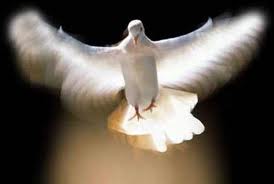 COMING UP @ GRACE
Join us on Saturday November 12th at 2pm
for a silent auction and Sing-a-long
Proceeds from the auction will go towards making
Grace Lutheran Church wheelchair accessible
Our own Mark Thomson has recorded another CD
and will be selling these as well
with a portion of those proceeds also going to our accessibility plan
REGULARLY SCHEDULED EVENTS
Ladies Bible Study - Tuesday evenings at 6:30 at Rachel's home
Early Morning Prayer Time
Thursday mornings at 9:00 am at Grace
We have created an online directory. Please click the link below to get started…
https://members.instantchurchdirectory.com/
26-year-old Okotoks resident Mark Thomson is at it again to help and inspire those in the foothills!
Mark Thomson, who was born three months premature, and then spent four months in the NNICU spends his time working through The Foothills Advocacy In Motion Society (FAIM) a foundation that supports adults with developmental disabilities in the communities of High River, Okotoks and Strathmore.
Mark is always willing and able to show his gratitude to those organizations by giving back.
In the past, he has organized community events for charity but with current restrictions, he has turned to his musical side.
Peace, Hope and Comfort is the title of a gospel album he has recorded. It's a collection of inspirational hymns that he enjoys playing on his keyboard.
It is also available on USB
He says the project came from his own experiences.
"I've suffered with anxiety and depression a lot in my life and during the COVID pandemic, I realized a lot of people were feeling kind of the same. People were feeling a lot of loneliness and isolation and they can't do things they want to do. I wanted to find a way to help people and since playing this music helps me. This is what I decided to do."
He is offering the CD for free and has been dropping the music off on people's doorsteps and mailboxes to maintain a safe distance from those that may be immunocompromised.
"I want to give it as a gift to out people. I'm trying to be able to help out people that are struggling, whether it be loneliness, whether it be you know, COVID symptoms or if it's just an illness that people don't want to share ... I want to be able to bring encouragement to people."
Those interested can email him at mltlifts@gmail.com.
He adds had some amazing people help him along the way.
"I just wanted to thank the incredible people at FAIM and all the managers for their willingness to help all of us clients succeed and helping us throughout this pandemic. All the first responders including my cousin Sam. She's on the frontlines."
He also wants to thank Pastor Ryan Dittmann.
"He helped me record this. Thank you very much, Pastor Ryan, for your encouragement and Pastor Anthony for letting me record the CD."
The CD, Peace, Hope and Comfort, is free but if people are interested in donating Mark has asked that the funds go to FAIM.
"Lots of clients there, myself included, don't have their jobs they don't program day program activities anymore. And some of us even lost our home living roommates. The people at FAIM work really hard, but when businesses aren't open and don't need extra help. Then we are kind of at the bottom of the list."
The website to donate is www.faims.org/
Follow the link below to add Mark's album "Peace, Hope and Comfort" to your Dropbox
https://www.dropbox.com/sh/wno5pqt3czzawe4/AAC3Zx5b-DH6IOjGtIMzdIVna?dl=0
Facility Rental Inquiries - Please contact Camille Morgan at: morgan5@telus.net